About AmeriSpeak from NORC
The Premier Opinion Sharing Community
Speak your mind. Earn rewards. Influence your world.
Welcome to AmeriSpeak
Welcome to AmeriSpeak, the most exclusive opinion sharing community in the U.S. Earn rewards for sharing your opinions with community, state, and national leaders responsible for new policies and products that affect all our lives.
Join AmeriSpeak
If your household has been selected, you will have received an invitation in the mail or a phone call from one of our researchers.
We want only your opinions. We are not selling you anything. And we never will.
Here's how AmeriSpeak works:
Earn rewards when you take short AmeriSpeak surveys three to four times a month.
Take surveys two to three times a month. By web or by telephone. Your choice.
You get 1,000 to 5,000 points every time you take a survey, which is equal to between $1 and $5.
Surveys are tailored to your interests—current events and trends in society, new ideas for products and policies, business and finance, health care, and personal technology.
Your privacy and confidentiality are protected. You control your personal information.
What is NORC at the University of Chicago?
NORC is one of the world's leading research organizations. For over seventy years, NORC has been conducting impactful social, economic, educational, and community-level research for local, state, and national organizations.
For decades NORC has conducted landmark surveys that are the gold standard for public opinion research in the U.S., such as the General Social Survey funded by the National Science Foundation.
Through the Associated Press-NORC Center for Public Affairs Research, NORC provides public opinion insights on issues that concern Americans.
Join AmeriSpeak today. We look forward to hearing from you – and hearing your opinions!
Contact AmeriSpeak
info@AmeriSpeak.org
(800) 860-1178​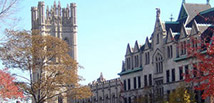 55 E Monroe St., 19th Floor, Chicago, IL 60603