About AmeriSpeak from NORC
The Leading Opinion-Sharing Platform.
Share your opinion. Represent your community.
Welcome to AmeriSpeak
Welcome to AmeriSpeak, the most exclusive opinion-sharing platform in the U.S. Influence change in your community by answering surveys from businesses, educational institutions, and government agencies online or by phone. Earn rewards for sharing your opinions with community, state, and national leaders responsible for new policies and products that affect all our lives.
We want only your opinions. We are not selling you anything.
Here's how AmeriSpeak works:
Take AmeriSpeak surveys by web or by telephone.
Earn rewards, up to $5 or more, for each survey you complete.
On average, you will receive 2 to 4 survey invitations a month.
Most surveys take 10 to 15 minutes. If they take longer, we will give you more rewards.
Surveys are about issues that affect your everyday life: current events and trends in society, new ideas for products and policies, business and finance, health care, and personal technology.
Your privacy and confidentiality are protected. You control your personal information, and we protect your information. We will never share your information to clients or telemarketers without your permission.
What is NORC at the University of Chicago?
NORC at the University of Chicago is one of the world's most respected nonprofit research organizations. NORC has been conducting impactful, unbiased research for 75 years for organizations such as Consumer Reports, the American Cancer Society, American Red Cross, Associated Press, Harvard University, National Institutes of Health, National Science Foundation, U.S. Department of Education, U.S. Department of Veterans Affairs, and many more. Our research is featured in The Associated Press, Bloomberg, Huffington Post, The New York Times, and Wall Street Journal, and is shown on news programs such as CNN, Fox News, and NBC News.
NORC's studies inform the country's understanding of social trends, education, employment, human development, and finance. Some of NORC's most well-known studies are the General Social Survey (GSS), National Longitudinal Surveys of Youth (NLSY) and Survey of Consumer Finances (SCF).
Join AmeriSpeak today. We look forward to hearing your opinions!
Contact AmeriSpeak
info@AmeriSpeak.org
(800) 860-1178​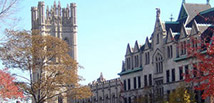 55 E Monroe St., 19th Floor, Chicago, IL 60603